Tanning services by a certified NtTI technician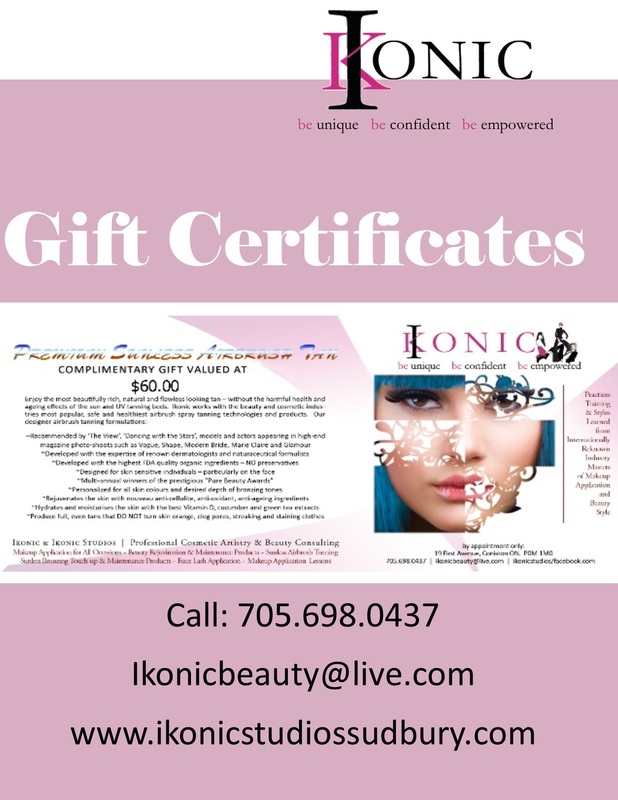 Our mission
Our mission is to provide clients with a consistent, natural-looking tan that is perfectly 100% customizable to individual skin type and preference. You can achieve a natural sun-kissed glow (popular for brides) or be a bronzed babe (going Vegas-style) in a single session. Double sessions are recommended for vacations for a dramatic deeper long-lasting tan.

Ikonic has organic solutions that include anti-aging ingredients, Aloe and Vitamin E to nourish to hydrate your skin. The solutions do not stain, are orange-free and odourless. The certified technicians are professional and trained to apply a flawless airbrush effect for an even spray tan without any streaks, patchiness and can blend in unwanted tan lines to even out skin tones. The airbrush technicians can also contour your body enhancing your muscle definition and add slimming techniques.

We are also a mobile tanning service located in the City of Greater Sudbury. We specialize in the art of Airbrush Tanning as well as Make application and false eyelashes. We use the #1 solution in the tanning industry. All of our products are tested for safety and have been FDA approved for 30yrs. We use a natural sugar called (DHA), dihydroxyacetone which reacts naturally with your skin cells to create a radiant golden tan every time. This new revolutionary system is ideal for individuals that would like to achieve a golden tan without the harmful effects that are caused by dangerous UV rays. The application takes approximately 15 min. and results are shown with gorgeous colour immediately. The tan will last for 7-10 days.


following regulations for health and safety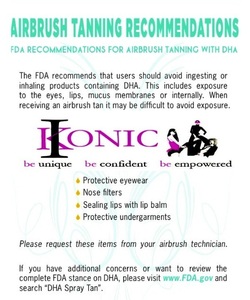 We provide disposable undergarments and recommend that you wear dark loose fitting clothing to your appointment.
---
______________________________________________
quick colour before your vaction
sunless Tanning can help get you Safely Tanned without any harmful uv damage to your skin!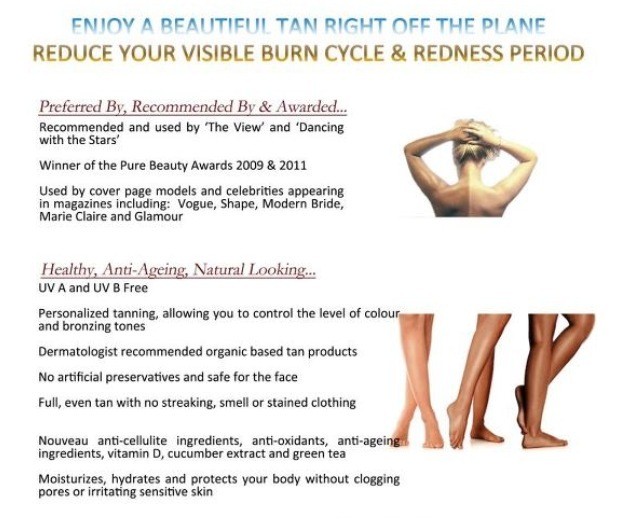 Host a Tanning Party
Invite friends and make it into a fun event for you and your friends, or for a girls night out party!!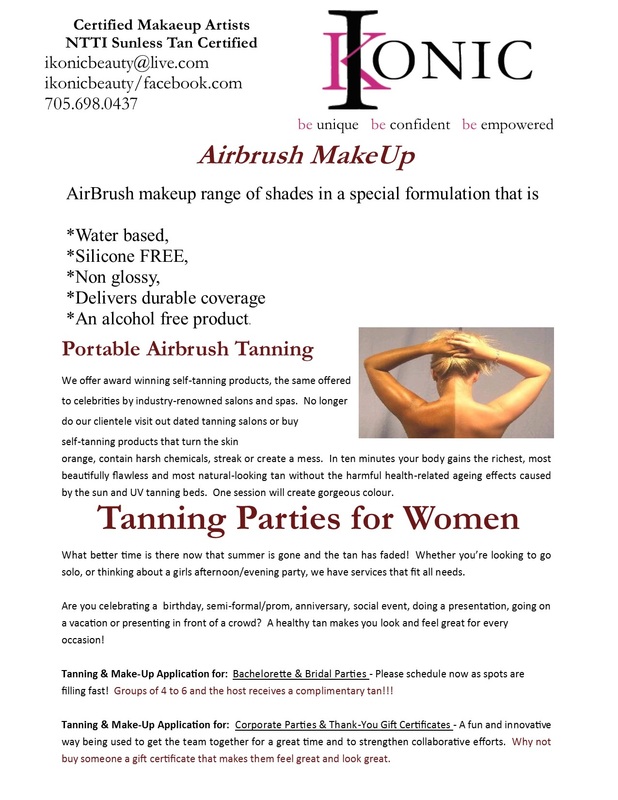 _______________________________________________
Tanning for fitness figure,
& Bikini competition
Testimonial Fom Our Clients
"Thank you the tan looked phenomenal!! You did a great job."
Alysha
May 2013, Sudbury Classic Championships
______________________________________________
Miss northern ontario Regional Beauty Pageant, May 2013
winner, Miss Espanola of the Scholastic Award Amy mikkelsen